Car Dealership
Puducherry, India.2019
7 years
Break Even Period
2.0 X
Target total return
20 years
Target investment period
Car Dealership
Puducherry, India.2019
7 years
Break Even Period
2.0 X
Target total return
20 years
Target investment period
Energy Customer Profile
Our Energy Customer is a reputed business house and a dominant player with its footprint imprinted in various sectors and has made numerous local investments, including in theatres, petrol bunk, car dealerships, restaurants and beverage manufacturing across India. The Customer owns over 11 car dealership and service centres throughout South India.
This 125 kW solar power plant (75 kW + 50 kW), located in Puducherry, India was commissioned in 2019 and is currently available for purchase. The purpose of this plant is to power two car dealerships, off-setting the use of power from the grid and reducing the energy paid to the electricity board. The plant is currently available for purchase at $77,500.  The lease duration is 20 years and cost per unit is $0.07, with a 5% escalation every 5 years for the first 10 years. Thereafter, for the remaining years there will be a one time 5% escalation at the beginning of the 11th year. If you are interested in purchasing this plant, please select the "For Sale – Contact Us" option and fill out the form. We will get in touch with you shortly.
Power Purchase Agreement
How do distributions work?
In terms of monthly payment, the Energy Customer is only charged on the basis of power produced. Under our current Power Purchase Agreement (PPA), parties involved agree to a rooftop lease for the full lease period on a non-chargeable basis and also an O&M contract with Distributed Energy. The lease period is 20 years. Solar panels come with a product warranty of 5 years and performance warranty of up to 25 years. Solar inverters will have a warranty of 5 years.
Project was commissioned within 8 weeks from the date of approval of design and arrangement of finance.
What fees will I be paying to Distributed Energy?
Under the current PPA, Distributed Energy share, including O&M fees, is 20% of revenue generated monthly.
Why Invest?
The proposed project has a 17.3% return on investment (leveraged at 70%) with a target total return of 2.0x and break-even period of 7 years. As the Investor, you shall be the owner of the solar asset for the PPA period and reserve the right to hypothecate the asset if necessary. From a clean energy mobilisation perspective,  percentage savings the Energy Customer will be making over time as a result of this project implementation are substantial.
| | |
| --- | --- |
| Amount | % Saving |
| | |
| $49,666 /- for 6-10 years | |
| $51,681 /- for 11-15 years | |
| $61,556 /- for 16-20 years | |
Investment Profile
Hypothetical Investment
$77,500
*Note : All calculations and data presented are deemed to be accurate, but accuracy is not guaranteed. The projected pro forma IRR are intended for the purpose of illustrative projections to facilitate analysis and are not guaranteed by Distributed Energy or its affiliates and subsidiaries. Actual returns on investment may vary depending on tax, insurance and other increments.
Partners on the Project
First Solar Panels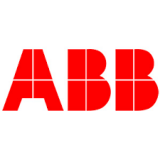 ABB Solar Inverters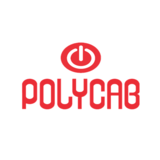 POLYCAB Cables