Reduce Monthly BPC Charges with Solar | DE for Botswana
June 22, 2023 • DE Energy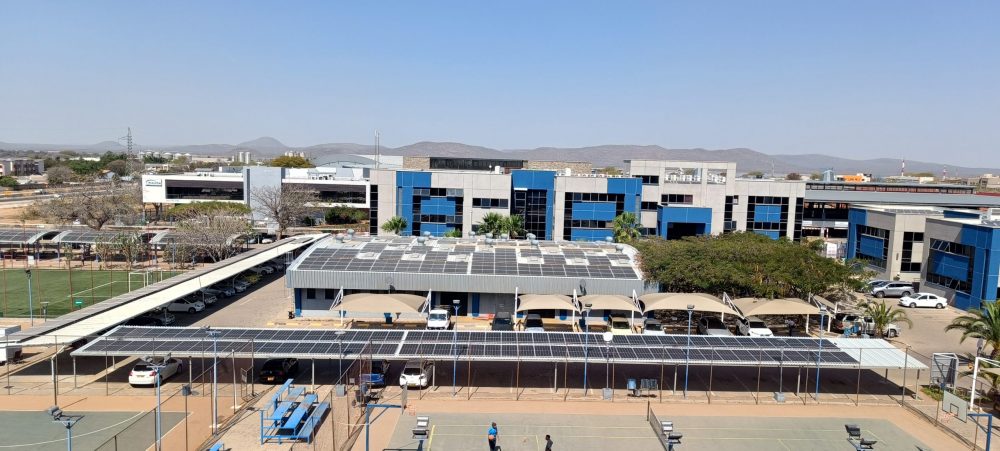 Welcome to Distributed Energy – Your Premier Solar Solution Provider in Botswana!
If you are a business owner or leader in Botswana looking to reduce your monthly BPC charges, look no further. At Distributed Energy, we specialize in funding and installing solar solutions for Commercial and Industrial (C&I) entities just like yours. Our cutting-edge platform aggregates your power needs, enabling us to offer you tailored solar solutions at the best pricing.
We collect your details, help design an efficient solar power plant, reducing your BPC charges significantly. Our technology-powered energy platform matches your project with investors.
Why Choose Distributed Energy?
✓ Expertise Across Sectors: With a wealth of experience spanning various industries, we understand the unique energy requirements of your business. This knowledge allows us to craft the perfect solar solution to suit your needs.
✓ Substantial Savings: Our track record speaks for itself – we've saved millions for our valued clients by significantly reducing their electricity bills through efficient solar power plants.
✓ Streamlined Process: Leave the complexities to us. We'll guide you through the entire journey, from collecting your details to designing an energy-efficient solar power plant that slashes your BPC charges.
✓ Innovative Financing: Worried about tying up your capital in energy projects? Fear not! We offer financing options that free up your cash flow, allowing you to focus on your core business.
✓ Minimal Investment, Maximum Returns: Our Operating Lease Agreement empowers you to fund your solar project with as little as 30% of the project cost. Let us handle the rest!
Who Are We?
Distributed Energy is a multi-country renewable energy aggregator, on a mission to democratize access to renewable energy for organizations across Botswana. We've mastered the art of funding solar plants through visionary investors, overseeing the commissioning and management of projects from start to finish. Our highly skilled team boasts a rich portfolio of successful solar deployments across Africa, Asia and the Middle East.
Taking the Next Step
If you're ready to take control of your energy costs and unlock the benefits of solar power for your business, you're in the right place. Register today for an exclusive one-on-one consultation with our experts. We'll tailor a solar solution that aligns with your goals, ensuring a brighter and more sustainable future for your business.
Please take a moment to fill in the required fields below. We're eager to get started on your journey toward cleaner, more affordable energy.