Unlock Savings and Sustainability: Go Solar with Zero Upfront Costs for Your Business in India
June 12, 2023 • DE Energy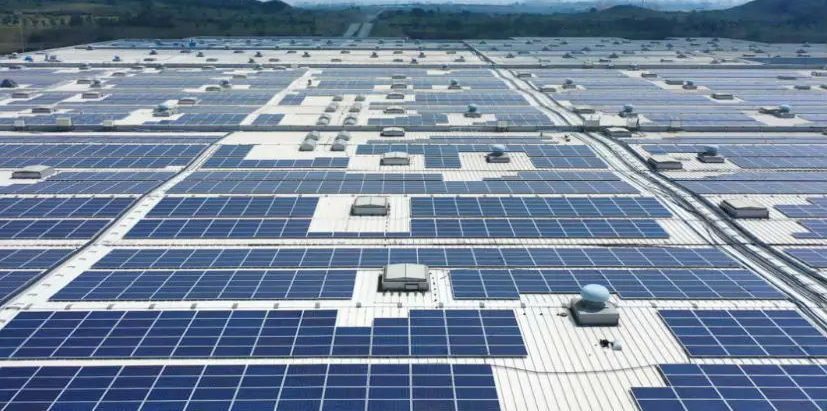 We Fund and Install Solar at Zero CapEx for C&Is in India
Discover a brighter future for your business with our revolutionary solar solution. Slash up to 40% off your power bills while we handle everything – from funding to seamless installation. Embrace clean energy without the CapEx hassle. Take the first step towards cost-efficient, eco-friendly power today.
At Distributed Energy, we take the headache of installing solar away by procuring, constructing and financing high-quality solar solutions tailored for Commercial and Industrial businesses in India. We gather your information, design an efficient solar system, and significantly lower your electricity costs. 
Why Choose Distributed Energy?
✓ Trusted Partners: Together with our network of local partners, we combine extensive solar and local market expertise to give you comfort as you move through your solar journey.  
✓ High-Quality Equipment: We partner with top brands to bring you the highest quality equipment for your solar system. We also monitor and maintain your solar system to ensure everything is working as expected.
✓ Track Record: Our proven track record speaks volumes – we've saved substantial amounts for our clients across Asia, Africa and the Middle East by significantly reducing their electricity bills through highly efficient solar power installations.
✓ Hassle-Free: We will guide you through the entire process, from understanding your energy needs to designing a tailor-made solar system  
✓ Minimal Investment, Maximum Benefits: Concerned about tying up your capital in energy projects? Worry no more! Our solar-as-a–service solution eases your cash flow, allowing you to focus on your core business operations.
Who Are We?
Distributed Energy is a solar project promoter in Asia, Africa and the Middle East. Our highly skilled team has commissioned and manages a large portfolio of successful solar deployments across emerging markets.
Taking the Next Step
If you are ready to take control of your energy costs and unlock the benefits of solar power for your business, you are in the right place. Register today for an exclusive one-on-one consultation with our experts. We will tailor a solar solution that aligns with your goals, ensuring immediate savings and a more sustainable future for your business.
Please take a moment to fill in the required fields below. We are eager to get started on your journey towards a cleaner, more affordable energy future.